How to Live Without Google and Other Evil Tech Giants
This is my personal list of tools to avoid Surveillance Capitalism. I will try to keep it up to date, add more stuff and fix mistakes that are pointed out to me. Please also give me tips for other tools I could use, but don't be mad if I don't have the time to look into and add all of them. Besides avoiding big tech companies there are other important aspects regarding privacy and security that I won't get into in this article much – but I might add some links.
For other lists check out these websites:
alternative-to
Framasoft
FSFE
prism-break
PrivacyTools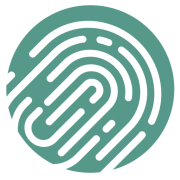 restoreprivacy
switchingsocial
Tutanota (❗️inherently biased when it comes to email examples)
D'Evils (what we are trying to avoid)
The links below will not take you to the companies' websites, but to Wikipedia articles about mergers by the companies. That should give you an indication about their dominance in the industry.
GAFAM (Google, Amazon, Facebook, Apple & Microsoft) and/or FAANG (Facebook, Amazon, Apple, Netflix & Goolge)

others
Chapters:
Part 1
Operating Systems
Mobile Operating Systems
➡️


Android based OSes
I haven't extensively tested any Non-Android OS, so I can't say much here. Librem OS would definitely be my first choice as the most privacy friendly option. I tested Ubuntu Touch for a while in 2017 and was quite pleased with it. It's definitely worth checking out if you don't like Android.
Mobile App Stores
➡️
F-Droid is the only App store you really need on your mobile phone. It works on all Android flavors and comes only with FLOSS.

Repositories: In F-Droid you can choose different sources for apps. Besides the main repo I'd recommend enabling the Guardian Project repo in the settings and if you want more apps to choose from get Izzy's repo. Beware with other repos, if you're not absolutely sure you can trust their maintainers.

Yalp can be used additionally if you absolutely think you need some apps that are not available on F-Droid. You can get all free (as in free beer) apps from the Play store with a fake account. ❗️ You'll still be sending some data to Google, but less than if you'd have the Play store and Google services on your phone. Also many apps you can get there are dependent on Google software or contain other adware/spyware.
Aurora is a fork of Yalp, so it does the same, but with a different, more fancy design.
Desktop Operating Systems
➡️
GNU/Linux is the 3rd big operating system that everybody knows besides Windows and Mac OS and of those 3 it's the only FLOSS OS. There is not one GNU/Linux though that you can download and install, but there are very many distributions. This is not the place to get into all of them. Also choosing a Linux distro is a very personal process, so you will have to do your own research. I'll just mention a few:
BSD should also be mentioned here as the second FLOSS OS besides GNU/Linux. It also has many distributions, of which Free BSD is often recommended as a very good option for freedom and privacy.
As for Desktop App Stores many free operating systems come with their own stores. I can only speak for Ubuntu, which comes with a store including FLOSS as well as proprietary apps. You can't filter them so you'll always have to check whether the app is free or proprietary before installing. Otherwise just manually install apps from developers you trust by following the install instructions on their websites.
Web Browsing
Web Browsers
➡️

Tor Browser is the first choice when it comes to privacy. It comes with a lot of privacy enhancing features built in and as long as you follow the Tips for using Tor you should be quite safe. But a lot of sites won't load and if you still need to access them you'll probably need another browser. Also connection via Tor can be quite slow. So I recommend using another browser for the sites you view daily and trust and using Tor as the first choice for everything else – especially for data-sensitive research. On mobile Tor Browser is still in alpha, but it works great, so I definitely recommend it over Orfox, which is a stable release but outdated.
Firefox Firefox is the gold standard in FLOSS web browsing and even when considering proprietary apps probably only Chrome comes near performance-wise. With many built in features and a huge set of available addons (see below) you can turn Firefox into a very privacy friendly browser, but still many groups don't recommend it because it doesn't go far enough. E.g.: ❗️ This browser comes with Google as the standard search engine. That's why there are many browsers based on Firefox that e.g. don't come with certain proprietary features, don't use Google as a standard search engine, don't promote proprietary addons or don't have the voluntary tracking options that Firefox has. The before mentioned Tor Browser is one example, here are more:

Klar is a great choice for unexperienced users, as it comes very privacy friendly out of the box. You don't have to change any settings (except for the search engine) or (can't) download any addons and Klar will already let you browse the web very privately. E.g. It will regularly delete cache and other private data. It is not very convenient to use for browsing sites that you regularly use while logged in. Klar comes preinstalled on Fairphone Open OS, probably because it is a great way for experienced users to get the F-Droid apk or the apk of whichever browser they want to use and start from there. ❗️ This browser comes with Google as the standard search engine.
Fennec F-Droid is an attempt to remove all proprietary bits from mobile Firefox, but there still might be some blobs left and it still comes with anti-features on F-Droid. ❗️ This browser comes with Google as the standard search engine.
GNU IceCat is the FSF's version built on Firefox ESR, which means it doesn't have the latest fancy Firefox features. Instead it is stripped from most proprietary stuff, comes with FSF endorsed addons preinstalled (and doesn't promote other addons).

Lightning is actually the mobile browser that I am using at the moment, but that has historic reasons and as soon as I have the time to do the set up I'll switch to Fennec or IceCat and Tor Browser permanently. For a long time addons on mobile Firefox sucked, so using a browser that didn't have addons didn't make a lot of difference and I chose Lighting as it is Tor enabled and still quite fast. If Tor Browser is still too slow for you browsing Tor via Lighting (which is less secure) could still be an option for you. ❗️ This browser comes with Google as the standard search engine.
Browser Addons
Search Engines
➡️


Communication
Mail Providers
➡️

Riseup is a anarcho-communist mail provider created especially for activists. To create an account you need invite codes by other users. I am using Riseup for many years now and am very happy with it.
Tutanota is the email provider I would use if I wasn't already happy with riseup. If I ever need a secondary email address I'll get one there. Additionally to being very privacy friendly Tutanota's service is CO2 neutral.
ProtonMail has been suggested to me and after I did some reseatch I am adding it here as a mail provider, but I explicitely don't recommend the mobile app as it is proprietary software. Use one of the apps below instead.
Mailbox[.]org was also suggested to me, but it is not free software, so I explicitely don't recommend it. Don't trust companies' unverifiable claims that they care about your privacy.
Mail Apps
➡️
Instant Messaging
➡️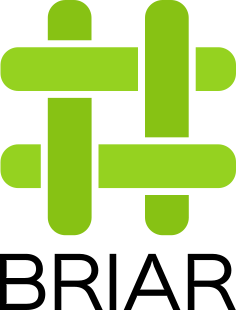 The problem with instant messaging is that there are many different protocols in use and clients that use different protocols can't communicate with each other. SMS/MMS is the most widespread protocol – though it can be costly to send a lot of SMS/MMS texts. With other protocols you often either need to convince all your contacts to use the same messenger or have many messengers installed.
Social Media
➡️

To understand FLOSS social media you first need to understand the Fediverse and therefore these concepts:
An identity is basically your profile. It has a unique address and is hosted on one of the many servers, also called instances.
An Instance (or Hub) is basically a small social network hosted on one server. Each instance can have it's own set of rules as for what content is allowed. You can also host your own instance. Each instance runs one software.
The software used on an instance is essential for the user experience and possibilities. See the list below.
Some software use the same protocol which enables instances to communicate with each other – at least in theory.
The fediverse (federated universe) is the sum of all identities, on all instances using any software, communicating with any protocol.
E.g.: My main identity is @paulakreuzer@mastodon.social. "mastodon.social" is the instance my identity is on. Mastodon is the software. Thanks to the ActivityPub protocol I can follow identities on other instances that use e.g. Mastodon, GNU Social or PixelFed software.
Server Software:
FYI
The Fediverse is much more than just Social Media and blogging. There is e.g. also Funkwhale (below) and PeerTube (below). For a full? list of Software in the fediverse check out the Wikipedia article.
Mobile Apps:
Fedilab is my favorite mobile app for browsing the Fediverse. You can switch between different identities on Mastodon, Pleroma, Friendica, GNU Social, Peertube and soon Pixelfed instances.
Tusky is a bit simpler – both in a positive and a negative sense, but otherwise very similar.
AndStatus is another multi-account app, that works with Mastodon, GNU Social, Pump.io and also Twitter.
Localization
➡️
OpenStreetMap (OSM) is a free collaborative maps project with all functions you expect.

On mobile you'll probably find using OsmAnd more convenient than the website. You can also download maps for offline use.
OSM depends on contributions. If something is missing on the map just add it. One of the easiest ways to contribute is the mobile app StreetComplete which will simply ask you questions about things near you.

Transportr is the only additional mobile Navigation app you'll need, namely for public transportation.
MicroG Unified NLP is your friend if your mobile OS doesn't come with any network location service and GPS is not enough for you. It helps your device get your approximate location via near mobile and wifi networks. To use it you'll also need at least one backend. I recommend the Mozilla backend. This project too depends on contributions. For that use Mozilla Stumbler.